The Censeo Group evaluation team has been working on a number of evaluations of NSF and NIH-funded projects to support Primary Investigators and project teams as they build science curriculum materials and design professional development efforts for teachers to provide instruction aligned with the Next Generation Science Standards (NGSS).
Designing a Middle Grades Spatial Skills Curriculum; DR K112 #1720801. Dr. Nick Lux from Montana State University and his team are developing curriculum materials that use Minecraft to help teach middle school students important spatial skills.
Zipping Towards STEM: Integrating Engineering Design into the Middle School Physical Science Curriculum; ITEST #1513205. The University of Akron project team developed a curriculum that brought engineering design principles into the curriculum unit on force and motion offered in the Akron Public School District. In this unit, students design, test, and redesign model stock mini-cars using computer- assisted design software, 3D printers, as well as virtual and desktop wind tunnels.
PAGES: Progressing through the Ages: Global Climate Change, Evolution and Societal Well-being; NIH SEPA, R25OD020203-01A1. An ambitious teacher education program, the goal of PAGES us to empower K–12 science teachers to use high quality NGSS-aligned units that integrate ecology, evolution, and climate change topics across grade-bands. The University of Illinois team, under the lead of Dr. Barbara Hug, is developing vertically aligned curriculum materials and providing professional development to increase teacher content and pedagogical content knowledge.
Podcasts are one resource that we use to learn about new developments in science education. The following are our recent favorites:
NGS Navigators: We're Phenomenal! Hosted by Margaret O'Sullivan (@ngsnavigators)
Weekly episodes that address all things NGSS (Next Generation Science Standards) for teachers, parents, and administrators of children in grades K-8. The podcasts feature interviews with NGSS experts, scientists, and K-8 teachers all with one goal in mind:  to provide effective, efficient, and engaging NGSS professional development. Show notes available at: https://www.ngsnavigators.com/podcast.
Two Censeo Group PAGES project teachers have been guests on this podcast series: Ty Scaletta (on Twitter at @mr__scaletta) and Nicole Bolduc (on Twitter at @nicolejbolduc).
Lab Out Loud (@laboutloud) is a podcast about science teaching in the classroom and beyond. Science education is explored through discussions with educators, researchers, leading scientists, science writers and other guests who are committed to promoting excellence and innovation in science teaching and learning. Support for Lab Out Loud is provided by the National Science Teachers Association (NSTA).
More information about the hosts Dale Basler (@basler) and Brian Bartel (@bbartel) is provided on the Lab Out Loud website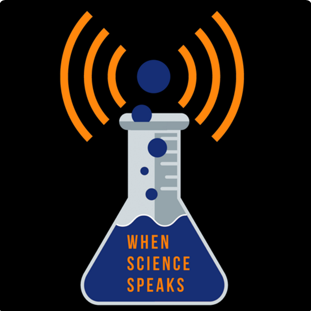 When Science Speaks is a web series profiling innovative and interesting people who work in science and technical fields including academia, industry, as well as the non-profit sector. Podcast host Mark and his guests explore topics such as How To Be A Powerhouse Advocate For Science And Your Research; How To Advance Your Career In Meaningful Ways That Make You Happy; How To Push Back On The Ongoing Assault On Science; and other related issues of interest. Read more about the podcast here.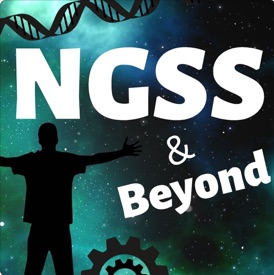 NGSS and Beyond on Apple Podcasts. Podcasts episodes focus on helping teachers realize the vision of NGSS and provide STEM-based learning experiences in their classrooms and makerspaces. At the time of this writing, three episodes were available, released in spring and summer of 2019. The host, Cari Williams, also has a website with resources for middle school NGSS instruction: Our Transition to MS NGSS.